Travel API & Solutions
Flight API: Price only 499$
Travel API Bangladesh | We Provide  Flight API not only in Bangladesh but also globally. We are zooFamily Travel Community who is a community of aviation and travel industry in Bangladesh. Travel API is connected to access the travel inventory from GDS, a third-party flight API. Travel agencies can access the travel deals online through Travel API. It's called 3rd generation travel system with works with API and a few clicks. For details, you may read the details of travel API.
What is Flight API? 
An API permits you to incorporate outsider GDS/Wholesaler stock/takes care of into the booking motor on your site. So when a client makes a hunt to book a flight or an inn on your site, they won't be diverted to another site and the installment will be gathered by you. We provide GDS, Airlines, and flight API globally.
We have all kinds of flight API and we are the only flight API provider in Bangladesh. From us, you can buy a cheap flight API. Such as GDS API (Travelport, Sabre, Amadeus), US Bangla Airlines API, Indian LLC API, Novo Airlines API and more. The price of our Flight API starts at 499$.
Our Flight API allows accessing content from more than 300+ LCCs and 800+ GDS airlines around the world. We help travel agents and service providers transform their business, uncover new opportunities and create new value chains with global airfare inventory.
Click Here To Download Our Airlines List 
Hotel Booking API: Price only 499$
API stands for Application Programming Interface. APIs act like building blocks, and allow you to create applications much faster. It is more efficient and convenient to use the capabilities of one of the APIs than to try to independently implement similar functionality. Hotel API is a web service providing online functionality of searching and booking hotels. These Hotel API manage rates, availability, and variety of accommodations allow you to offer clients with best options for their ideal stay in a particular city. Hotel API is also called Hotel Booking API.
Hotel APIs are web services XMLs that facilitate travel companies to gather data such as information, availability, and pricing from multiple hotel XML suppliers and aggregate them into a general user interface. This allows end-users to search and book hotels globally utilizing a single hotel booking system. Web services XMLs are utilized to communicate between the booking system and hotel aggregators online, thus enabling buyers to get seamless results from all the hotel API suppliers. In terms of our hotel API coverage features:
Hotel booking, managing reservations, and cancellations
Rich content
Resorts
Transfer booking
Last-minute availability
Over 60 different suppliers in one place!
Best prices and greatest availability!
Over 50% of our hotels are 4* and above
Free IT support from our team
Dedicated account manager
Experienced, professional, and friendly staff
Easy to use – no programming required
Seamless integration
IT team to guide you through the process
Fast and reliable XML
24/7 customer service
zooFamily is one of the travel industry's fastest-growing online travel communities. Through its cutting-edge technology, it provides highly competitive net rates on an inventory of over 350,000 hotels, 22,000 transfer's and 11,000 activities worldwide. Using the Travellanda XML Connectivity, Online Reservation System, or White Label solution, travel agencies, tour operators, B2B online systems and OTA's have access to a wide range of hotels and apartments from self-catering and one-star accommodation to deluxe five-star properties.
​With over 80 suppliers in one place, zooFamily is able to provide great availability, rates and is the perfect medium for tour operators and travel agencies to increase their business. Numerous worldwide tour operators and travel agencies are already benefiting by using zooFamily's services.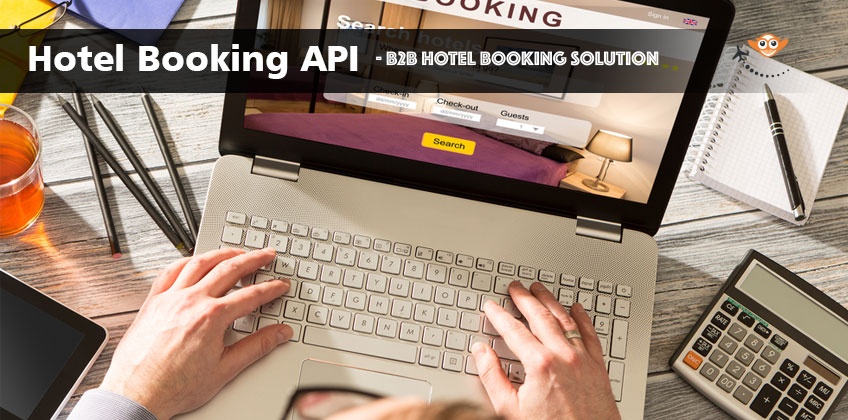 OFFERING YOU THE BEST SOLUTION FOR YOUR TRAVEL COMPANY
XML TECHNOLOGY
Our seamless XML technology is straightforward to implement, giving you access to over 260,000 hotels worldwide quickly and easily. With our fast and reliable feed, you can see our hotel inventory within your own website or booking system. We have our own IT team who can help you with this process.
B2B & B2C Online Hotel Booking System
Our state-of-the-art B2B Online Booking System is proprietary software developed in-house. The advanced multi-currency, multi-lingual booking engine provides instant access to over 300,000 hotels worldwide plus transfers and activities for travel agents, tour operators, and other travel companies, enabling a fast and efficient booking process. On the market, the online booking system provides a robust sales platform by assisting to generate sales around the clock. With multiple hotel APIs connected to the booking system, the platform brings the lowest rates of hotels contracted by these suppliers, thus benefiting end-users to receive superb deals.
Related Post: Flight API | Hotel API | OTA Development | OTA Demo | API Doc