Investment Module | Invest in Travel Industry Bangladesh
We have 3 business modules under zooFamily – Online Travel Community! zooFamily is a non-profitable business module, and its organizers are a well-known travel company. Our investment module provides you with the freedom to be an entrepreneur.
Bank Guarantee

Investment Module
For this module, you have to make a fixed deposit in your name. Your money will be in your name under your bank account. You will get the facility of fixed deposit's bank Interest from the bank part. And from our part, we provide a 7% commission on all air tickets.
If you want to start a business then most important your investment security. We make a business module where you can invest your money with 100% security. You may arise a question in your mind: how it's possible? Yahh here is the way how you invest International Air Transport Association (IATA)?
Recently, we offered an attractive business proposal, which makes your money more secure and makes ensure your profit. Here are the details of how you invest International Air Transport Association (IATA) with us:
Make an FDR (Fixed deposit) in your name, Enjoy Fixed Deposit interest from the Bank. And ask your bank to issue a bank guarantee for International Air Transport Association (IATA).
We will not accept any cash, only the Bank guarantee. And against your bank guarantee, we give access to IATA. We want your involvement where you can control your money access and business.
For your personal air ticket sales, our business provides a full 7% commission. Its means the opportunity to earn more with the business.
From our part, we provide a 7% commission on all air tickets, which mean we provide full of IATA commissions.
Get the IATA access from us, it will help you to monitor all of the sales and money flow. It's a part of access where you can see your bank guarantee amount where being used.
Those simple ways of agreement could give you freedom of business with the aviation and travel industry. We believe, our business module is very safer for a person or company. With our outstanding business module, you can be our authorized agent and partner.
Sales Outlet Investment Module
For this module, you have to provide us 10 lac cash deposit in our Bank. This money is refundable when you will close the business. With this money and agreement, we will provide our full of the system, OTA, all solutions, and permission to use our brand and logo. For our system and standard service maintenance, we will keep 1% service charges on base fare. It is the module of a freedom travel business partner where a business partner gets a 6% commission + corporate deal commission. And as partners we will keep 1% as service charge, Our full system is an automated system where everything is set up as per business agreement.
To set up an outlet you have to decorate your office at your own expense. We only provide you with all kinds of technical support, and you have to manage the business operation as per your own choice.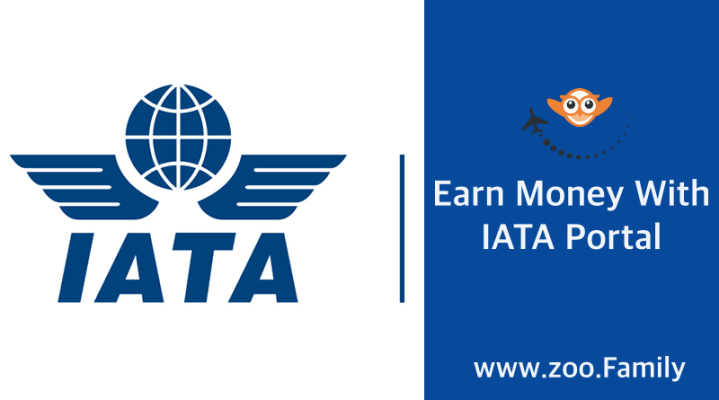 OTA (Online Travel Agency) Investment Module
Online Travel Agency (OTA) is a company that mediates various travel services online. These services may include flights, hotels, tours, visas, etc. As you know we working with travel inventory and technology. So this business module is for those people who want to invest in online only. And if a client comes physically in the office then they can send the client to our office for an assistant. The main goal of us is to work with you as our partner and motivate you to work with the aviation and travel industry.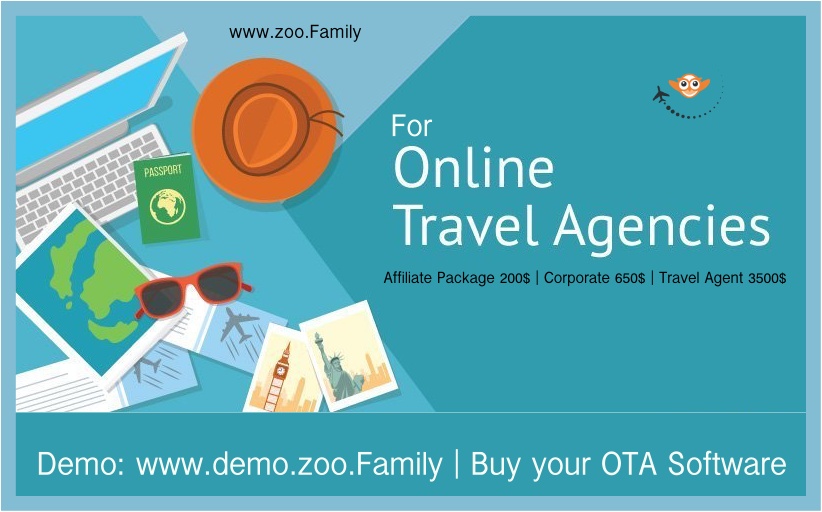 There are few companies in Bangladesh that provide travel technology and solutions. We zooFamily Online Travel Community one of them, provide OTA development and solutions. Before investment, you can take an OTA consultancy,(click here to buy your consultancy). And the most attractive part of OTA investment you don't need an office. In fact, your client can use our office as our partnership name. For OTA Demo visit: https://demo.zoo.family , We have 3 packages for your OTA development. To know more click our packages:
3: Travel Agent OTA (API Enabled)
We believe by 2022- 98% of travel businesses will go through online. So we encourage this module to those people who are understanding with a website and online business module.
10 Reasons why you invest in the travel business?
Business Opportunities
Traveling Opportunities
High Transaction Facilities
Social Status
Smart Investment
Passive Income
Global earning potentiality
High Security
Without office you can earn
Happiness and Passion
Who will help you to invest in the travel business?
zooFamily – Online Travel community will help you to invest in the travel business. Our organizers are a few IATA travel agents and zooIT information technology companies. After COVID-19 many travel agents are affected, so zooFamily opened a travel business investment module. I think it will be a very good opportunity for a businessman and travel industries people. Different people invest in a travel company with a different view of point. If your view matches with the module then it's the place to work together. For details, you may call or WhatsApp us: +8801678569299
Our Projects are – zooFamily | Airways Office | Travel News Bangladesh | Travelzoo Bangladesh Ltd | zoo Info Tech